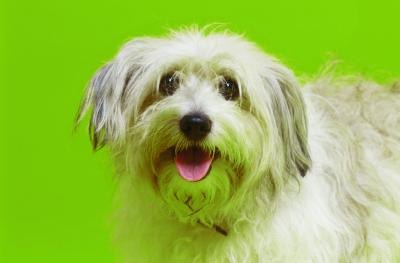 The Mal-Shi, which originated from Afghanistan, is a mix of the Maltese and Shih tzu dog breeds. A Mal-Shi is a hybrid, which is a mix between two or more purebred dogs. This mix is recognized by the American Canine Hybrid Club.
Appearance
A Mal-Shi generally weighs 6 to 15 lbs and is 8 to 14 inches in height. They come in a variety of colors. They have a long and silky coat that may be solid or patterned.
Personality
A Mal-Shi will adapt to many different living situations. They get along with children and generally get along with other animals. They are known to be happy, alert and playful. According to Next Day Pets, "The ideal Mal-shi is affectionate, loving, and devoted."
Care
A Mal-Shi should be brushed daily because they have a long coat. In addition, they will need to be clipped at least twice a year. They require moderate exercise. Generally, their exercise needs can be met indoors; however, they also enjoy leashed walks and family play time. They may be prone to health issues such as skin problems, or eye and respiratory problems.
Training
The Mal-Shi may be difficult to housebreak, as most small dogs are, due to their opinionated personality. According to Puppy Finder, Mal-Shis need firm, consistent training.
Life Expectancy
A Mal-Shi may live 14 to 16 years.