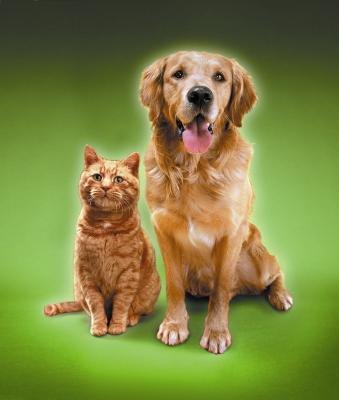 Picking a name for your golden retriever puppy will be a fun project for the entire family. If you have children, they will probably want to choose the name of the puppy themselves and this can always be a fun source of a dog name. However, there is a lot of history and breeding that accompanies a golden retriever so it is always smart to pick a strong name that will match the excellent qualities of the golden retriever breed.
Instructions
1




The first sire of a litter of golden puppies was called Nous.

Look to the breed's history. The golden retriever's lineage can be traced back to 1868. The very first litter of golden puppies were born to Lord Tweedmouth of the Scottish Highlands. The first sire of the first golden retriever was a yellow dog named Nous, which is Gaelic for "wisdom." Therefore, Tweeds, Nous, Belle (the first dam to have a litter of golden retrievers), are all golden names with historic significance. The first litter of golden puppies were called Crocus, Ada, Cowslip and Primrose.

2




The golden retriever is one of America's best loved breeds.

Research names from the country of origin of your golden retriever. The golden retriever originated in the Scottish Highlands. If your dog is a female, choose a Scottish name for a strong female, such as Brghde (bree-jew), or Brianag (bree-you-nak) which is Celtic for strength. Sorcha (soar-ra-cha) is brightness, or light. If those names are too ethnic, try the Americanization of those names: Brighde is Bridget, Brianag is Brianna, and Sorcha is Claire or Clara.
If your dog is a male, Ailean (Alan) is a Celtic name meaning "rock" or "noble." Artair (Arthur) is Celtic for bear, and Brian is for strength.

3




Name your golden after a beloved ancestor.

Choose a name associated with the golden retriever's purpose. Golden retrievers are members of the AKC sporting group. They were bred to be helpful with hunting birds. The hunters liked the golden because of their soft mouths. The dogs would swim through water to retrieve the downed bird, and because their mouths are so soft, they would not puncture the bird as they carried it back. Therefore, names with hunting terms such as Axle, Hunter, Scout or Flare may be appropriate names.

4

Register your golden with the AKC if you get a purebred puppy. Typically, you will have to include the name of the kennel or breeder in your name if their kennel is registered with the AKC. So for instance, if you used Rosehill kennels, you wanted to name your golden retriever Stryker, and your name was Pete, you could name the dog Pete's Rosehill Stryker. That would be the official name you registered with the AKC. There are regulations regarding naming within the AKC so it is always a good idea to check with the AKC directly before selecting an official name.